Revitalize your job search with these articles because there's still so much more you can do!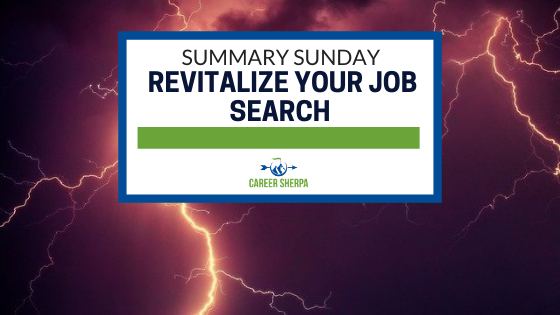 Don't slow your search down during the holidays! Amp up your knowledge and revitalize your job search!
As tempting as it is to put your job search on the back burner over the holidays, you really shouldn't. Even if you just dedicate a few hours a week to read articles about job search or your industry, don't quit learning and moving forward.
There is so much you need to know and do (and assumptions that hurt your job search). This week's summary should help. It includes:
Modern resume trends
Video Interviewing guide
LinkedIn's newest list of Job Search and Career Top Voices
Final Interview questions to expect
Myth-busting job search advice
Remote job finding tool
4 tools to identify skills you need to succeed
and more!
Here's what I hope you'll do to revitalize your job search… read these articles
Share one (or more) with people you know who are job seeking.
Follow this year's Top Voices on LinkedIn and read what they share.
Carve out time every day to learn new skills
Take care of yourself (body, mind and spirit)
RESUMES
It's very rare for me to share/post anything to do with resumes. But this is post is worthy of resharing and reading! There's so much advice about resumes out there…but don't miss this piece compiled by some of my favorite resume-writing geniuses!
Executive Resume Trends for 2021 | Career Impressions
LINKEDIN
LinkedIn Top Voices 2020: Job Search & Careers | LinkedIn
FOLLOW these Top Voices on LinkedIn. (Yes, follow them, do not connect).
INTERVIEWING
The Ultimate Guide To Acing Your Video Interview | VidCruiter
11 Final Interview Questions to Prepare For | Career Sidekick
JOB SEARCH
What You Think You Know About Job Search Is All Wrong | My Promotion
Find A Remote Job | Career OneStop
PROFESSIONAL GROWTH
4 Tools to Help You Identify the Skills You Need to Grow | Harvard Business Review
SAVE OR SHARE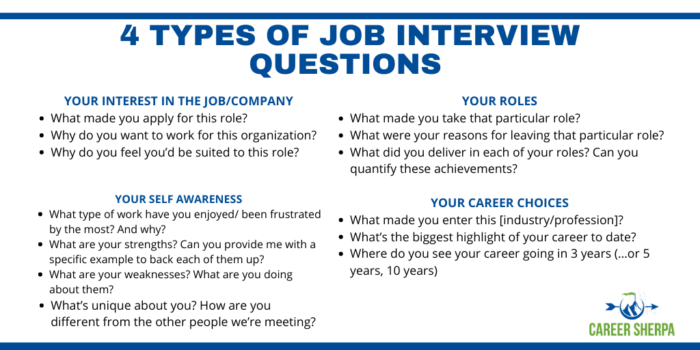 In case you missed it
Thanks and Giving
The post Summary Sunday: Revitalize Your Job Search appeared first on Career Sherpa.
This content was originally published here.