The next couple of weeks are going to be slow. But you still need to stay active in job search. This week's summary will give you plenty to work on.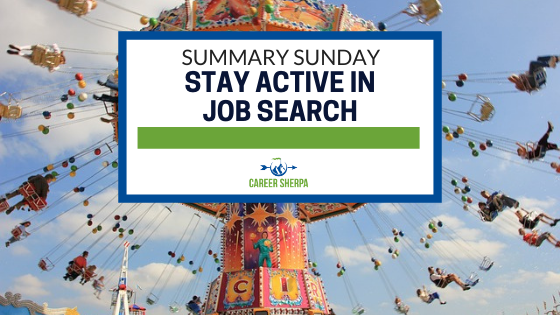 We're entering the final two week's of December, notoriously a slow time due to vacations and the holidays.
But keep active in job search! Don't stop. It will be hard to regain momentum. And since it may be a little harder to reach people, invest time assessing your job search strategy. This week's summary has just what you'll need. You'll find:
The top job search articles from 50 job search experts
Networking advice
LinkedIn tips
And a replay of the Career Relaunch Summit with 20 fireside chats
JOB SEARCH
Top Job Search Articles of 2020 | Job Mob
The 3 Ways Coronavirus Will Change Job Searching… And What You Can Do About It | Break Into Tech
LINKEDIN
What Should I Say on Update Posts on LinkedIn? | Business2Community
NETWORKING
Networking Tips for the Pandemic | Heart At Work
IN CASE YOU MISSED IT
Resume Supplements
Career ReLaunch Summit | Diana YK Chan – My Marketability
Did you miss the 2 day summit hosted by Diana of My Marketability? Watch the replay here. Stay active in job search and use some of these tips from today's top job search experts. Be sure to follow each of the presenters on LinkedIn!
The post Summary Sunday: Stay Active In Job Search appeared first on Career Sherpa.
This content was originally published here.